Thanks to everybody who weighed in on my
Form Vs. Function dilemma
.
In the end we ended up with a completely different fan that wasn't even originally in the running.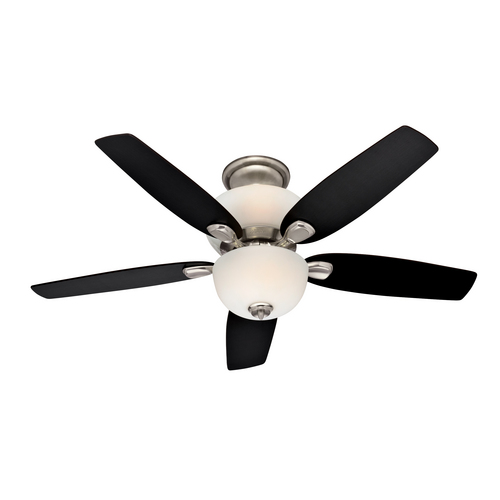 This fan is brushed nickel, has 52" blades, and holds 6 40 watt bulbs (for a total output of 240 watts). The biggest downside of this fan is the downrod mount but that is made up for in the fact that this fan was only $39. Yes. $39. (It appears to be an old model that they are clearing out.)
Yes, when I realized I could get 8 of this fan delivered to my door for $344 the decision was easy.
In this instance turns out price was king.